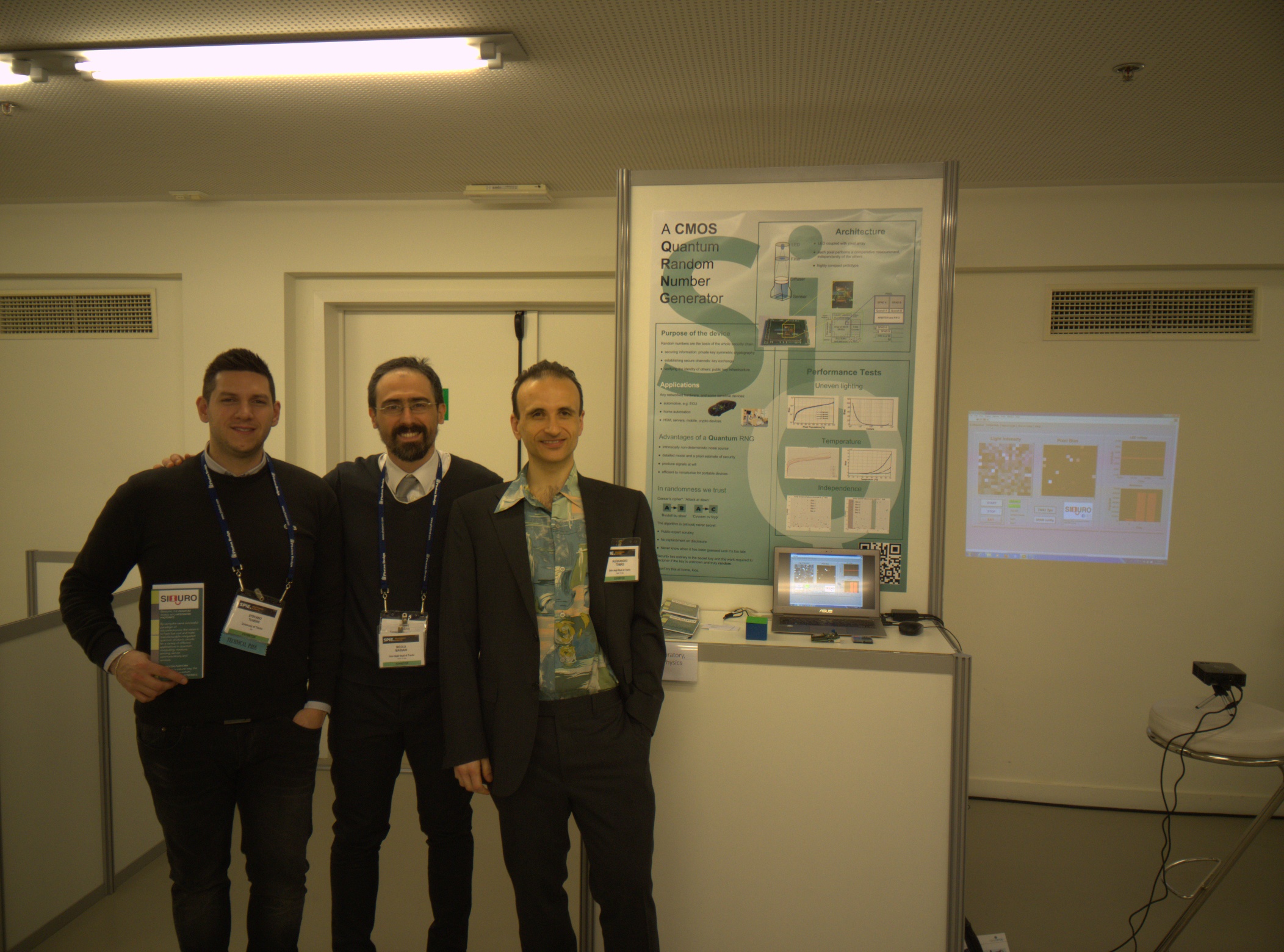 Some members of the SiQuro project research team attended to the Innovation Village Exhibition, organized within the SPIE Photonics Europe Conference held in Brussels from 4 to 7 April, 2016. 
In the booth researchers from Nanoscience and Crypto Labs of the University of Trento together with FBK presented a new prototype based on Quantum Random Number Generation, developed during the Siquro project into the WP4 activity. 
The demo, consisting of a CMOS detector coupled with an LED, obtained a good interest in the scientific community. 
For more information see the brochure